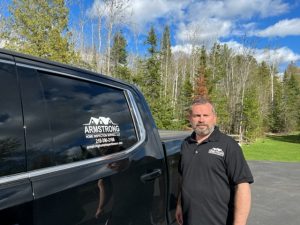 ABOUT ME
Your Inspector - MARK ARMSTRONG
I was born and raised in the Duluth area and have resided in the surrounding area my entire life. I know the area well and understand all of the challenges facing our homes due to the sometimes difficult and harsh weather. I have over 20 years of experience performing inspections, both as a home inspector and an insurance inspector.
I am an InterNACHI Certified Professional Inspector, CPI. Certification #NACHI22041414.
I am also certified and licensed by the State of Minnesota to perform Radon Testing. License #RMEA-00458.
I would be honored to inspect your home.
My Promise to You
Choosing the right home inspector can be difficult. Unlike most professionals you hire, you probably won't meet me until our appointment. Furthermore, different inspectors have varying qualifications, equipment, experience, reporting methods, and pricing.
Ultimately, a thorough home inspection depends heavily on the individual inspector's own effort. If you honor me by permitting me to inspect your new home, I guarantee that I will give you my very best effort.
This, I promise you.
***TESTIMONIALS***
The inspection was so thorough and professional! Definitely gives me a peace of mind buying my home after the inspection. Will definitely recommend to others. Thank you.
Rose
Mark did an excellent job, He asked us what concerns we had, listened to us and made sure those areas were inspected thoroughly. He explains things in a way that we were able to understand and also showed us where there were concerns. We felt he went above and beyond what we expected. Very knowledgeable and easy to work with. We would highly recommend Armstrong Home Inspection Service.
Sue
Very thorough. Took time to go over the report and answer all of our questions, and offered suggestions. Thanks, Mark
Lynwood