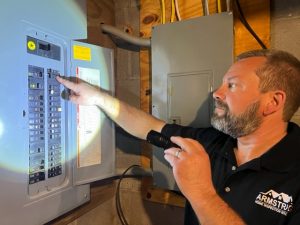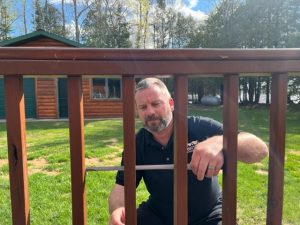 HOME INSPECTION - WHATS INCLUDED?
Roof Coverings, Flashing, and Chimney
Grading & Drainage
Foundations & Basements
Decks, Steps, Porches, and Railings
Attic Structure: Ventilation, Wiring & Insulation
Walls: Exterior & Interior
Ceilings & Floors
Heating & Cooling(HVAC)
Plumbing: Drains, Waste, Vents, Fixtures, and Supply
Electrical
Appliances
Garages/outbuildings
A TYPICAL HOME INSPECTION LASTS ABOUT 3 HOURS
SELLERS PRELISTING HOME INSPECTION
Listing inspections are very good for the homeowner. Many sales are cancelled due to the buyer's shock of the unforeseen condition of the home. It may look great, but have serious technical, safety, or functional issues present without the owner's knowledge. Having the home inspected prior to placing on the market is the ideal way to identify and either repair or disclose the issues found in the inspection report. Also, providing prospective buyers with an inspection report could be a huge selling point as the buyers will not have to have the home inspected again. 
BUYERS PREPURCHASE HOME INSPECTION
Having a home inspected prior to purchasing the home is a must. You would not want to buy the home and find out after the fact that there are several things wrong that will require hundreds or thousands of dollars to fix and repair. A home inspection is also a bargaining tool: if there are major things wrong you can negotiate the price of the home or to have the items repaired prior to closing on the home.
RADON TESTING
Radon is a naturally-occurring radioactive gas that can cause lung cancer. Radon gas is inert, colorless and odorless. Radon is naturally in the atmosphere in trace amounts. Outdoors, radon disperses rapidly and, generally, is not a health issue. Most radon exposure occurs inside homes. Radon gas becomes trapped indoors after it enters buildings through cracks and other holes in the foundation. Testing is the only way to find out your home's radon levels. If you find that you have high radon levels, there are ways to fix a radon problem. Even very high levels can be reduced to acceptable levels. If the home has not yet been tested, you should have the house tested. We are a radon measurement professional licensed by the State of Minnesota. License #RMEA-00458. We use continuous radon monitoring devices and you will receive a detailed report of the homes radon level at the end of the test.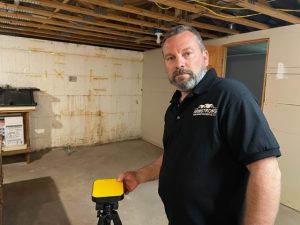 WATER QUALITY TESTING
Water quality testing is a specialized but simple test that checks a home's water supply for contaminants and pollutants, such as coliform bacteria, nitrites/nitrates, and lead. Testing ensures that the home's water is potable and safe for everyday use. We take water samples and deliver them to a certified water analysis lab where the samples are tested and a report is provided within 5-10 days.